AUTOMATIC LUBRICATION INFORMATION
Automatic greasing systems automatically lubricates every greasing point in a vehicle or machine. They monitor the greasing process and keep the driver or operator informed. Investments in automatic greasing provide immediate return with reduced operational costs and less equipment downtime.
THE BENEFITS OF AUTOMATIC GREASING
Grease reduces the wear of moving parts and provides an effective barrier against moisture and dirt. It also protects these parts against corrosion.
GREASING DURING OPERATION
In comparison to manual greasing, automatic greasing offers major benefits. With automatic greasing, small quantities of grease are injected at regular intervals while the machine is in full operation. This results in the best possible grease distribution across the bearing surface, constant and good sealing, and substantially lower grease consumption.
Automatic greasing reduces preventive costs. Due to greasing operation and the accurate and temperature-independent metering of the grease in every greasing cycle, grease consumption will reduce. Also, the grease can be purchased in larger quantities "pails or drums instead of cartridges".
Greasing points on vehicles and machines are not always easily accessible. New automatic greasing relieves drivers, operators, and service mechanics from the dirty – and sometimes even unsafe – manual greasing once and for all.
Replacement or servicing of wear-sensitive parts is reduced to a minimum. Longer life of expensive parts results in a higher residual value of the vehicle or machine.
Downtime or repairs as a result of insufficient or irregular greasing are a thing of the past.
Here are some links to manufacturers of automatic lubrication systems.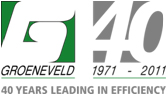 CONSTRUCTION EQUIPMENT GUIGDE - AUTOMATIC GREASE SYSTEMS 'NEVER HAVE TO BE RETRAINED' - 08/08/12
Construction Equipment Guide recently did an article on the Automatic Greasing systems that we install on equipment. Check it out at the links below!
Online Version — PDF Version